---
 The Legend of Joan of Arc is thus titled because Joan of Arc's story is mired in myth.
   Our interpretation, with 25 wooden puppets handmade by Russian Master puppeteer Eugene Seregin, covers her calling, her rise to unprecedented military power as a teenage girl, her victories, and her fall by the French Inquisition at Rouen (Medieval France) in 1429.
   The Legend of Joan of Arc, the film, has been in development since 2012.
   After years of extensive research for story and production design inspirations - including on location visits to the places where Joan lived, did battle and met her end - principal production started this January with a multinational professional crew hailing from France, England, Brazil and the U.S. 
   We wrapped after 30 days of shooting in Topanga, California under the  lens of international cinematographer Phil Klucsarits and the supervision of co-writer and producer Lucas Mireles.
   The pictures tell the story better than my words. And thank you for considering our great little puppet film. Allons-y!
    Steven Ritz-Barr, director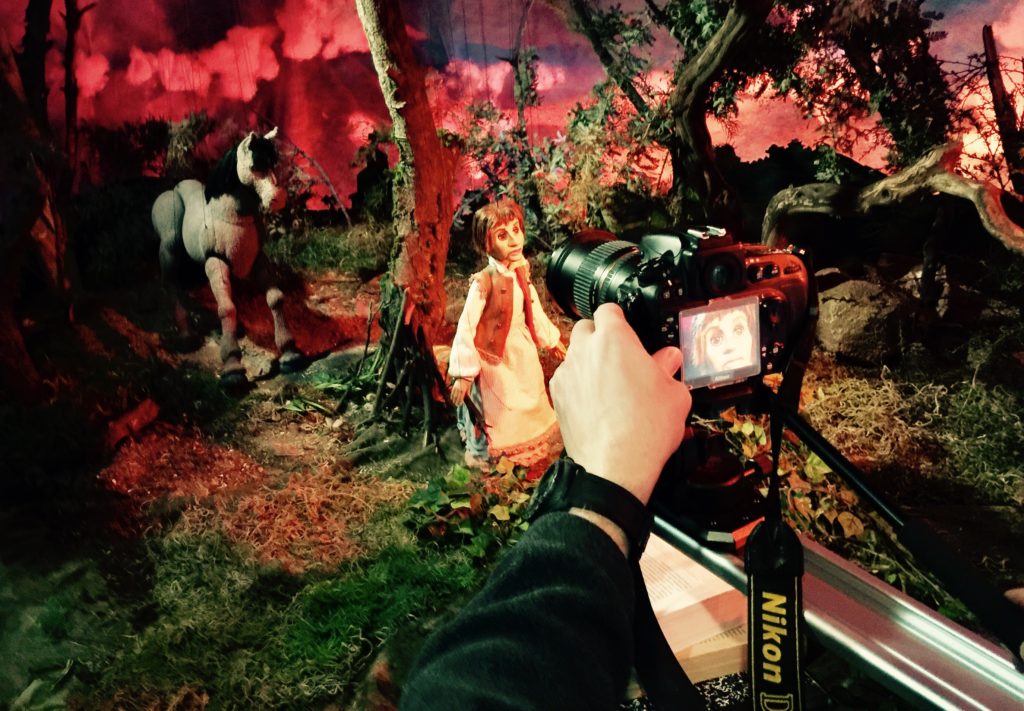 ---
---